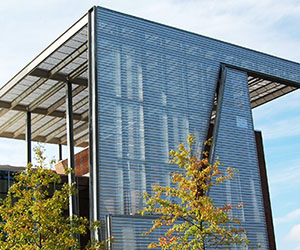 NovaTech Wall Systems is known as a leading supplier of wall cladding materials.
NovaTech has partnered with the industry's leading manufacturers of no-compromise quality wall panel products.  Manufacturers like Centria, ATAS, Fundermax, and others, trust NovaTech to be their supplier of choice in the Southeast marketplace and beyond! 
In addition to supplying great materials, NovaTech also fabricates these materials to specific project requirements. Plus when your project calls for shop drawings, engineering calculations, samples for submittals or mock-ups, again, NovaTech is your answer. Think of NovaTech as your one-stop-shop including top-shelf drawings and submittal information!